Why can't every night be like this?
Meet Kally
A magical wine alternative handcrafted with real food ingredients. Balancing acidity with sweetness and tannins, Kally is a non-alcoholic drink unlike anything you've sipped before.

Pour a glass to open your night, enjoy alongside your favorite dishes, or savor it on its own. We're reimagining drinking culture — and everyone's invited.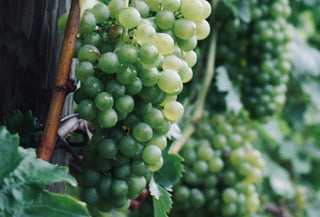 It all started with a grape
After deciding we wanted to drink less alcohol, we set out on a quest to make our own delicious non-alcoholic drinks. Everything changed when we discovered verjus.